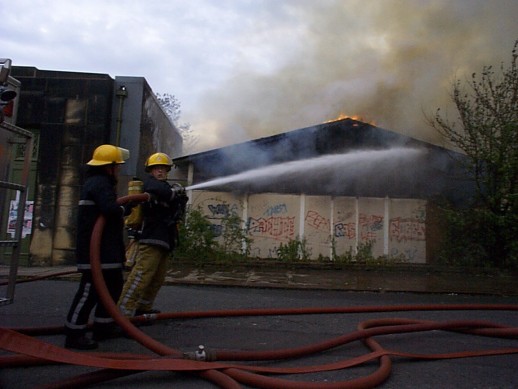 NELSON - 20 May 1998, 14.30 -- Blaze in Nelson. Sometime before 14.30 the old North West Water "Nelson Depot" (a former storage building) on Every Street caught fire. Billowing plumes of black smoke could be seen towering into the sky for miles around. Within minutes the fire brigade and police were in attendance. Several firemen, some in breathing gear, fought the fire for over an hour from two fire engines. A crowd of several dozen people gathered close to the burning building and police had to restrict access to cars as the thick smoke impeded visibility in the area. A police spokesperson on the scene said that the cause of the fire was unknown at this time and was pending further investigation by the fire brigade. There was unknown damage to adjacent properties.
Update: 21 May 1998 -- According to the Lancashire Evening Telegraph (Thursday, May 21, 1998) the fire was probably caused by children. Earlier in the afternoon a council worker had moved the children out of the yard. Four hours after this fire there seems to have been another fire started by workers demolishing the J B Battye mill on Every Street. All in all , not a good day for Every Street.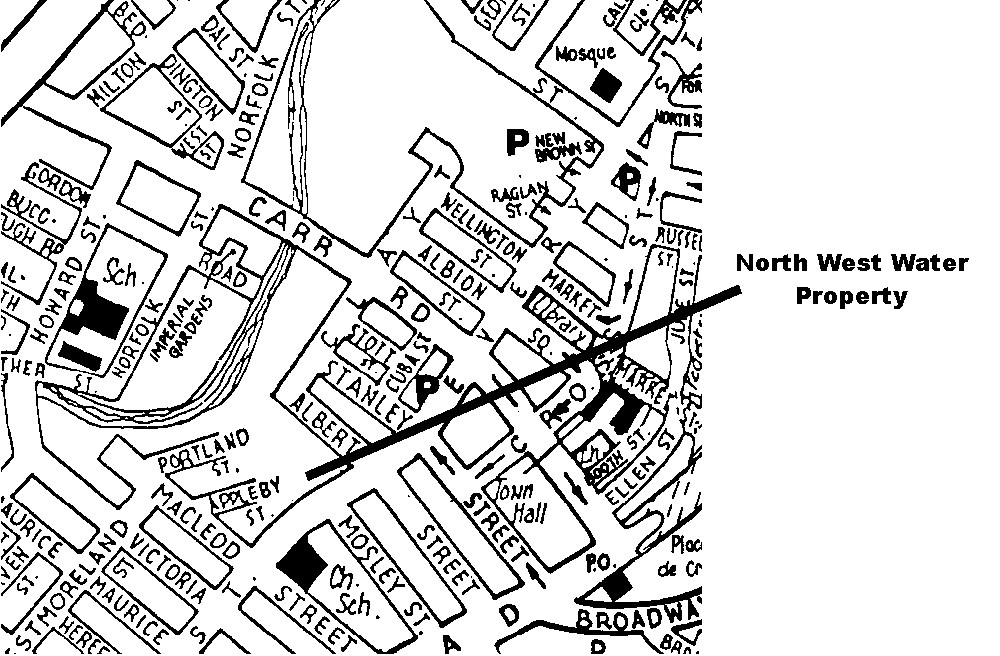 Here are some pictures (there are more) taken at the scene:
All images Copyright Andrew Stringer, 1998.

| | |
| --- | --- |
| Comment | Picture |
| Taken looking South on Every Street | |
| About 14.35, taken from Mosley Street | |
| About 14.40 | |
| Taken looking North on Every Street, about 14.42 | |
| Taken looking North on Every Street, about 14.43 | |
| Police in attendance at the end of Mosley Street | |
| | |
| View of the incident from the back of the Co-Op Funeral Service Chapel of Repose on Albert Street. | |
| At about 14.55 - visibility is very poor due to the smoke. Police stop traffic entering Every Street at Stanley Street. | |
| (The Aftermath) 0640 21May 1998 - The North West Water Sign. | |
| 0640 21May 1998 - Street front of property. | |
| 0640 21May 1998 - Side of the property. | |
All images taken with a Kodak DC210 and are reduced to 33% of their original size to reduce download delays. Full size pictures (most formats) are available on request. Mail Andrew Stringer for further details or phone 0973 502666 (if you must).