[ This Week ] [ This Month ] [ This Year ] [ Blues in Pendle ] [ Book Reviews ] [ Drama in Pendle ] [ Recreation & Sport ] [ Restaurant Reviews ]
Note: Appearance here of an event in no way implies endorsement by Pendle.Net
200
4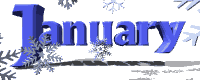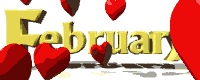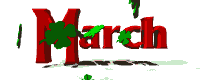 27 March 2004, 19:30, New Lancashire Bach Choir, St Anne's Church, Fence. Singing the Credo from Bach's B minor Mass and other pieces - directed by John Bertalot with Nigel Spooner at the organ. Bookings by phone: 01282 617159/01282 690006 or online. Tickets £5.00 (Adults), £2.50 (Children).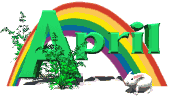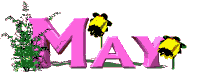 08 May 2004, 19:30, The Pendle Youth Orchestra, "Last Night Of The Proms", Pendle Hippodrome Theatre, Colne. It is a special concert this year, as it is the Orchestras 25th Anniversary and will make a unique night. Tickets cost £6.00 each (no concessions). They are available by ringing 01282 604225 after 6.00pm and as by mid-April we'd sold 80% of tickets we recommend people book ASAP, as apposed to just turning up on the night.
15 May 2004, 19:30, Corus Brass, St Anne's Church, Fence. This is a return visit of the popular brass ensemble, playing a varied programme of music. Bookings by phone: 01282 617159/01282 690006 or online. Tickets £5.00 (Adults), £2.50 (Children).

06 June 2004, 12:00-17:00, Burnley Family & Local History Roadshow, Towneley Art Gallery and Museum, Burnley. Help and information on your research. Investigate the history of your house. Browse through local history books. Consult copies of Burnley parish registers. Trace your ancestors and see how they lived. Compare computer images of old and new maps. Read old documents ‑ find out about palaeography. Learn how Burnley and local villages got their names. Use the International Genealogical Index and the Census. See the display of old documents which illustrate the past. The Roadshow is organised by the Friends of Lancashire Archives, supporting the Lancashire Record Office.
19 June 2004, 11:30, Colne Gala, Colne. This year's event will start with a procession starting on Gordon Street at 11:30, for this we NEED new floats to be entered. The main gala/fair will be at the Holt House rugby field from 12:30, this includes a fair, majorettes, an all day disco, children's entertainment and bands will be playing including Sliding Die Box & The Voodoos. For further information please call: either 01282 860843 or 01282 866772.


08 August 2004, 10:00, Trawden Show, The Recreation Ground, Trawden. Adults - £5, Over65's - £3, Children 5-16 - £3, Children under 5 - FREE! Call: 01282 865264/863912/866689 for further details. See their website.
15 August 2004, 12:00, Salterforth Fun Day, Salterforth. This year Jukalo the Juggler is back for the second time by popular demand – with some new tricks; we have famous local Compère Frannie Welch to keep us entertained; Raffle with fantastic prizes; Sumo Wrestling competition!; excellent BBQ; rides for the kids; lots of stalls….and more. We are supported as usual by local companies, and last year raised £2,000 for local charities and organisations. No Entrance Fee – but donations at the gate will be extremely welcomed. Ample parking close by. Contact 01282 813114 for details.
27 - 30 August 2004, The Great British Rhythm & Blues Festival, Colne. Box Office: 01282 661221
29 August 2004, 09:00, Barrowford Show, Barrowford Park, Barrowford. Family (2A+2C) - £6, Adults - £2.50, Seniors - £2, Children - £1. Ticket prices will rise on the day. Call Natalie Cox on 01282 696039 for further details.

25 September 2004, Barlick Unplugged, Barnoldswick. 'Barlick Unplugged' is a brand new event - a full day and evening of music, song and dance. This year will be a 'mini' folk/acoustic festival which is the first of its kind in Barnoldswick, and hopefully the first of many! More info from: 01282 666704 or website.